Family Hotel – Restaurant
History of Jindrich's Mill Is going back all the way to beginning of 17 century. Original building had just ground-floor with thatched roof and one living room. Reconstruction of it witch gave it present look was started year 1996 and finished year 2002. Those who did this reconstruction had focused most of all on efforts to preserve authentic structure and in the same time to create pleasant environment fulfilling requirements of high standards of today.
We believe that Jindrich's Mill will offer to you a please base for discovery of beautiful corners in Dobris area and surrounding landscape and that you too will love and protect this environment.
Yours sincerely family Vodenka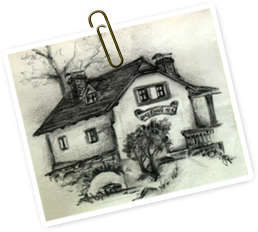 © JindrichuvMlyn.cz 2010 - 2023